Troubleshooting login issues
Legacy International has created a secure on-line platform to receive applications.  As you register and login to use the platform, take your time to read the screen carefully and do not rush to push the login button.  If you do that a number of times, without carefully going through the Google reCaptcha process and verifying you are not a robot, chances are you will temporarily get locked out.  Follow the steps below to be successful. 
BE THOROUGH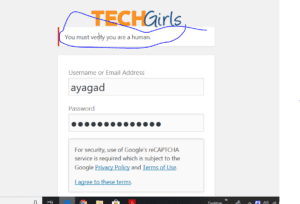 On 
this login page
, you might have a box that says "For security, use of Google's reCAPTCHA service is required which is subject to the Google Privacy Policy and Terms of Use. I agree to these terms."
You must
first click "I agree to these terms"
BEFORE entering your email address and password. Once you do that, you will see the login page with the reCAPTCHA box  that has a check box saying I am not a robot.  You should click that BEFORE hitting the Log In button.
STILL HAVING TROUBLE?
We recommend that you log out of Google and then try the login process to the application site (passing through the reCaptcha step) while still logged out.  Google often applies security rules that are activated and can thwart login so we first recommend logging out of Google and possibly using a different browser.
If your problem persists please send us an email telling us the following.  We can not help you if you do not share these details:
1) What Browser and Browser Version are you using?
2) Did you have problems registering? If yes please describe the issues.
3) Did your problem occur when you went back in to finish an application – when did you experience the problem?
4) What is your IP Address – Go to this website and take a screen shot https://whatismyipaddress.com/