Ahmad Abdelgalil – Empowering Women in Egypt
PFP Fellow Spring 2023
Between April and July 2023, Ahmad Abdelgalil, an alumnus of the Professional Fellow Program from Fall 2022, spearheaded a transformative initiative in the Manial Shiha community, near Giza, Egypt. His project focused on delivering workforce development skills to 20 recent female university graduates. The knowledge the women gained was a force that multiplied as they each, in turn, extended their knowledge to an additional 10 young women within the community. There are now 200 more women in Manial with increased confidence and knowledge to access the workforce and a wider opportunity of economic activity.
Abdelgalil applied the PFP's economic empowerment focus to communities that need it most. Issues of gender inequality and low female labor force participation rates persist in communities like Manial. The impact of the new skills can provide the women of Manial more possibilities outside of the common experiences of early marriages, gender-based violence, and educational limitations.
Drawing upon his PFP Fellowship with the D.C. Department of Employment Services (DOES), Abdelgalil meticulously designed a sustainable and accessible training program. He partnered with the Manial Shiha Association for Community Development to create a professional environment that engaged with and could be absorbed by the local community. In the end, Abdelgalil created five sessions to manage the myriad of information on big topics like financial independence, empowerment, education, matchmaking with potential employers, and creating a self-sufficient model through Training of Trainers (ToT).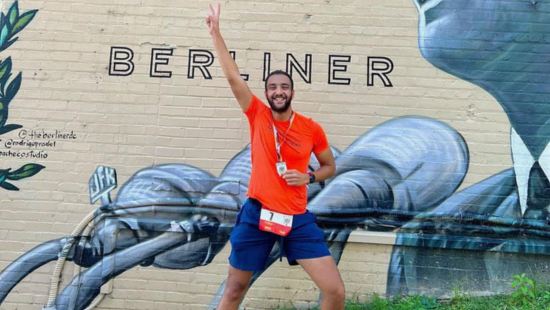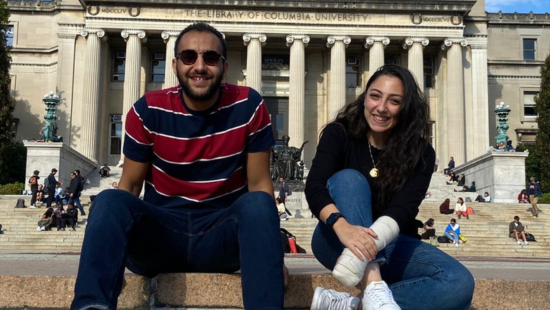 The first four sessions focused on distinct aspects of employability from CV and cover letter writing to interview strategies and practice. Beyond skill development, Abdelgalil's project facilitated connections with potential employers and worked to address barriers that could impede the participants' future success.
In the fifth and final session, the Training of Trainers segment of the curriculum ensured that the impact of the initiative would continue to spread, reducing employment barriers for even more women in the community. Ahmad Abdelgalil's commitment to uplifting women in Manial impacted individual lives that continue to ignite a transformative wave of empowerment in the community, fostering economic opportunities and reducing the effects of gender disparities that have long persisted.