Saudi Young Leaders Exchange
Since 2014, The Saudi Young Leaders Exchange Programs (SYLEP) has trained 317 participants (282 Saudi young leaders and 35 US Cultural Ambassadors). This three-week multi-phased leadership experience in the U.S has taken place in cities across the U.S. (including Washington, DC, Austin, TX, Detroit, MI, Pittsburgh, PA, and Chicago, IL).
As the flagship Saudi youth development program of the U.S. embassy in Riyadh, SYLEP has supported participants in building
leadership, entrepreneurship, and professional skills, civic responsibility, appreciation for cultural diversity, and community engagement through exploration of themes such as entrepreneurship, innovation, science and technology, community health, job readiness, youth engagement, and other issue areas.
Through a series of site visits, training sessions with experts, volunteer opportunities, and experiential events with agencies, organizations, and professionals working in a variety of fields, participants are introduced to community initiatives by innovative local, state, federal, public, non-profit, start-up and private programs.
Click below to watch our video!
Throughout the program, Saudi participants learn about real community impact projects and best practices, and design their own projects that they implement in their home communities or university campuses upon return home, supported by Legacy International.
Learn more about the experience
Cultural Ambassador interview
SYLEP Participant Interviews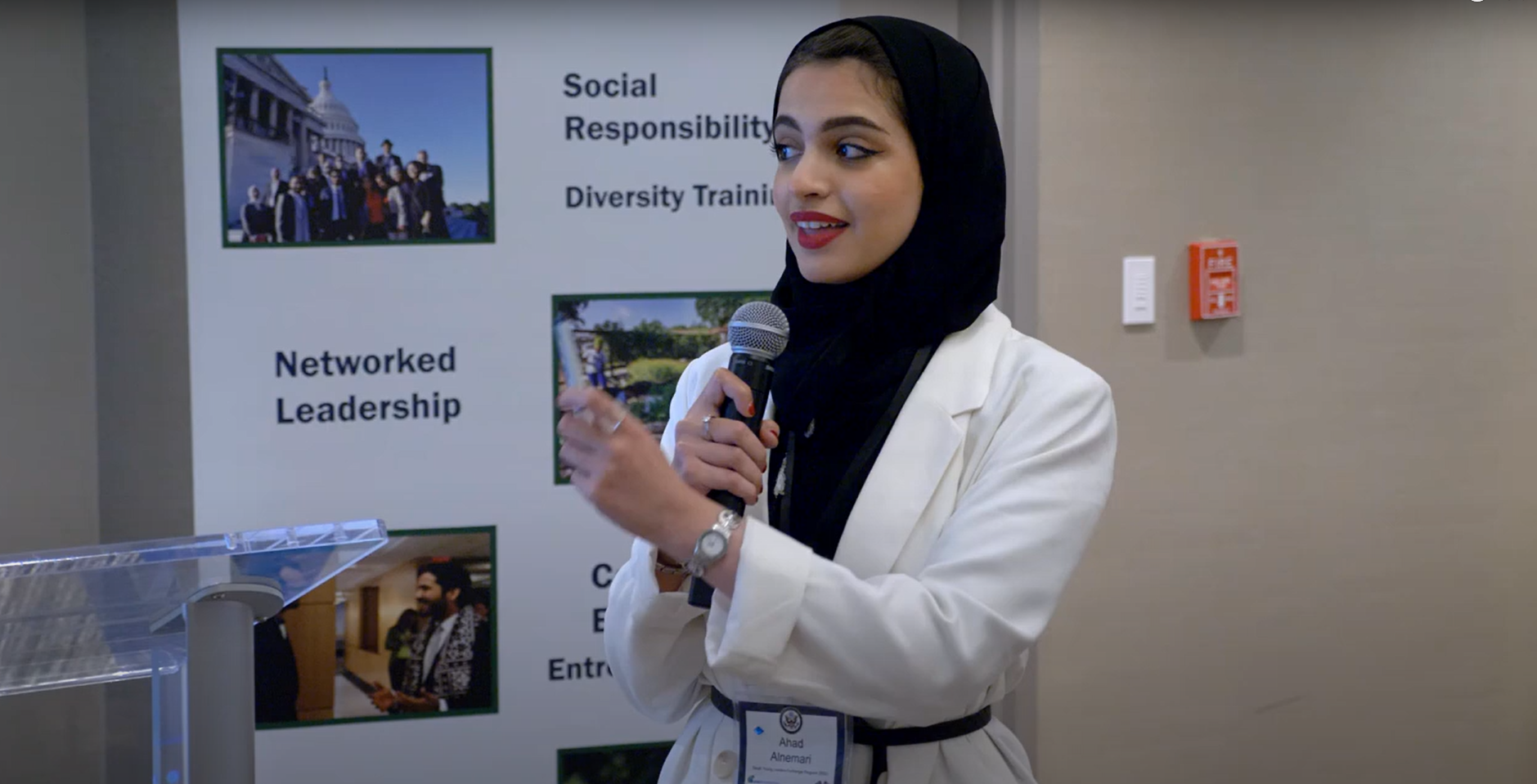 SYLEP is sponsored by the United States Department of State, U.S. Embassy in Riyadh, and administered by Legacy International.